Introduction
Abstract
Welcome to the first issue of the Canadian Journal of Applied
Research! This journal is for graduate students to share knowledge
about real-world problems and solutions. This first issue draws from
Royal Roads' graduate talent with three articles related to the theme:
leadership and communication for sustainable development. The first
article, by Stephanie Frances Bowen, addresses how social marketing
can effect positive change with resistant audiences, with the example
of a homelessness initiative in Victoria, BC. The second article, by
Amanda Follett, explains how media can help the public understand
environmental sustainability from a First Nation's perspective.
The last article, by Stephanie Louise Tombari, discusses frame
alignment processes in anti-poverty movement websites.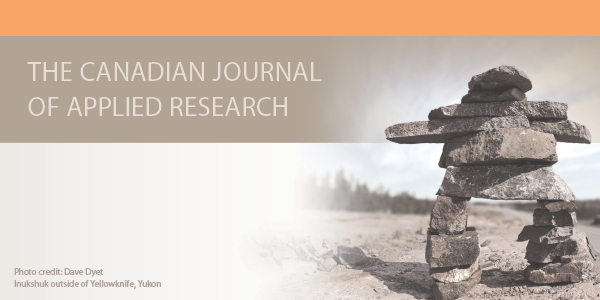 Downloads
License
Copyright (c) 2010 Joshua Guilar
This work is licensed under a Creative Commons Attribution 4.0 International License.
The Creative Commons-Attribution License 4.0 International applies to all works published by Canadian Journal of Applied Research. Authors will retain copyright of the work.